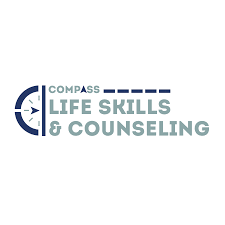 Compass Life Skills and Counseling
Compass Life Skills and Counseling provides TeleMental Health services in North Carolina and South Carolina. Their mission is to guide our clients to their best selves.
Practice areas include:
Childhood Trauma
Pareenting and Co-parenting Support
Abuse and Child Maltreatment
Grief Counseling and Recovery
Divorce Recovery and Life Transition
Pre-Marital Counseling
Job Loss and Career Challenges
Stress Management and Conflict Resolution
Self-Esteem and Anxiety Challenges
They are seeking to contract passionate Licensed Professional Counselors through our therapy practice. While partnering with Compass, you will meet with clients, analyze their mental health status, and develop a course of therapy to address their issues. You may work with clients who have substance abuse issues, depression, anxiety, or other challenges.
Requirements
Must hold a Licensed Clinical Mental Health Counselor (LCMHC) or Professional Counselor (LPC) Must be fully licensed to practice in North Carolina and/or South Carolina. Must be able to complete a minimum of 10 sessions per week
Benefits
100% remote (can live anywhere in the US) Expanded service area (We serve the entire state of NC and South Carolina) Compass provides marketing, scheduling, and billing platforms for all therapists Unlimited earning potential (you make your own schedule) Compass facilitate insurance credentialing
Overview
Location:

Remote (NC and SC)

Job Title:

TeleMental Health Counselor (Remote)

Rate/Salary:

60% of billed services- Weekly Pay